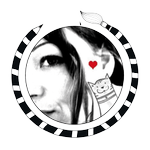 SheThinksinColors
Welcome in my shop STUDIO STIC Hope you enjoy my colourfull illustrations + graphic designs Blessings x www.shethinksincolors.com
About: Wendy bij de Ley creates paintings and drawings filled with color and happiness. Whether it's a KiekeboeKAT with one sock, or a big painting with birds and teardrops. Her message is simply, there's more to life, keep strong and try to stay happy. She's been painting and drawing since she was a child.
Graduated at the Fontys Academy of Visual Arts in Sittard, Illustrative Design and Art-teaching. "Color is my day-long obsession, joy and torment [Monet]"
She Thinks in Colors is the Alter Ego of Wendy bij de Ley. 'I actually do, think in colors'. This name is also her international trademark
Wendy's paintings have been sold and exhibited in the Netherlands, Germany, Belgium, Italia, England, Canada, Indonesia, Qatar, Spain and elsewhere.
She is now illustrating a couple of Childrens- and Artbooks: soon to be published! Projects are #iameverywoman #project365 #kiekeboekat #happycorals #shethinksin365days
Oh, and she's been lucky enough to make more than 12 murals for the capital city of Limburg: Maastricht.
Wendy lives in Amstenrade, Limburg [NL] with her italian husband Kekko and a cat and a big saltwater mixed reef tank filled with cute seacreatures
Read more
Apparel & Bags by SheThinksinColors
Filter