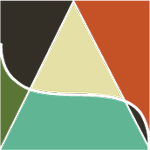 Shino Amakusa Photography
"I'm crazy! Got a doctor's note." - Jinx https://shinoamakusaphoto.ml/ :: https://www.flickr.com/photos/shinoamakusaphotography/ :: https://500px.com/shinoamakusa :: https://www.instagram.com/shinoamakusa.photo/ My ever changing photography / post-editing photo portfolio. My works are of variety of genres (incl. nature,city,portraits,still life and artistic nu to name a few) My own photography is very scarce and nowadays I mostly do editorial work in collaboration with various sources. I try to express as much emotion (be it vibrant, subtle or even sensual) in my works. Maybe after exploring my world of works you will like some as I don't strive for global love anyways. Welcome to my crazy world and enjoy your stay (if you don't run away within first few moments) Note: no image in my gallery is stock and may not be used in any shape or form without my direct written permission. My post-production and editorial work is done with permissions from original photograhers, models or both. Thank you, Oleg aka Shino Amakusa Tools used: - Adobe Photoshop CS6 - onOne Perfect Photo Suite 9.5 - Google Nik Collection I am always eager to collaborate with some photographers/models on post-production edits - contact me if you want to do something together! :) Also, check my Tumblr blogs: J'ai Envie de Toi (NSFW 18+) Artistic Nude Blog: http://goo.gl/D5b3uO Livre d'Art : http://goo.gl/6qvU2y Follow me on Facebook: https://goo.gl/yyyreS (ask me for personal profile and there is a chance we may connect ;)) Shino Amakusa Photography joined Society6 on January 24, 2017
More
"I'm crazy! Got a doctor's note." - Jinx
https://shinoamakusaphoto.ml/ :: https://www.flickr.com/photos/shinoamakusaphotography/ :: https://500px.com/shinoamakusa :: https://www.instagram.com/shinoamakusa.photo/
My ever changing photography / post-editing photo portfolio. My works are of variety of genres (incl. nature,city,portraits,still life and artistic nu to name a few) My own photography is very scarce and nowadays I mostly do editorial work in collaboration with various sources. I try to express as much emotion (be it vibrant, subtle or even sensual) in my works. Maybe after exploring my world of works you will like some as I don't strive for global love anyways. Welcome to my crazy world and enjoy your stay (if you don't run away within first few moments)
Note: no image in my gallery is stock and may not be used in any shape or form without my direct written permission. My post-production and editorial work is done with permissions from original photograhers, models or both.
Thank you, Oleg aka Shino Amakusa
Tools used:
Adobe Photoshop CS6
onOne Perfect Photo Suite 9.5
Google Nik Collection
I am always eager to collaborate with some photographers/models on post-production edits - contact me if you want to do something together! :)
Also, check my Tumblr blogs: J'ai Envie de Toi (NSFW 18+) Artistic Nude Blog: http://goo.gl/D5b3uO Livre d'Art : http://goo.gl/6qvU2y
Follow me on Facebook: https://goo.gl/yyyreS (ask me for personal profile and there is a chance we may connect ;))
Shino Amakusa Photography joined Society6 on January 24, 2017.