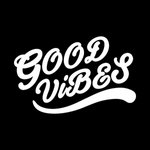 Shirley Starsss
I believe that we create our own reality and here on S6 I'd like to share with you the good-feeling things I've created. My spiritual view is mainly influenced by Neale Donald Walsch, Abraham Hicks and Seth. When I feel like socializing I mostly hangout on Facebook, tumblr and Instagram: https://www.facebook.com/ShirleyStarsss http://shirleystarsss.tumblr.com https://instagram.com/shirleystarsss/ See you around and let's create! ❤ ❤ ❤ Shirley Starsss joined Society6 on February 1, 2015
More
I believe that we create our own reality and here on S6 I'd like to share with you the good-feeling things I've created. My spiritual view is mainly influenced by Neale Donald Walsch, Abraham Hicks and Seth.
When I feel like socializing I mostly hangout on Facebook, tumblr and Instagram:
https://www.facebook.com/ShirleyStarsss http://shirleystarsss.tumblr.com https://instagram.com/shirleystarsss/
See you around and let's create! ❤ ❤ ❤
Shirley Starsss joined Society6 on February 1, 2015.