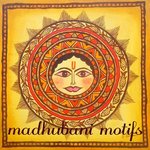 Madhubani Motifs
I am Shishu Suman, a Mithila artist from India. Mithila/Madhubani art is an ancient folk art tradition that originated in the the Mithila Region(Part of Bihar,An Eastern state in India and neighboring Nepal sharing the cultural bond is called Mithila). Belonging to the family of artists, I grew up in an artistic ambience and inculcated deep love towards folk art. Having witnessed the art tradition in most authentic form, my work reflects true essence of Mithila art and culture, nevertheless I find it interesting to experiment this art form with other art practices. I have won various local art competition and also received a prestigious scholarship from CCRT(http://ccrtindia.gov.in/), a government of India establishment that is responsible for promoting and preserving art and culture. I present all my work under the brand 'Madhubani Motifs', there is a small team of three to manage this brand. You can write to us at: madhubanimotifs@gmail.com. Also, follow us at facebook: facebook.com/madhubanimotifs or Pinterest: pinterest.com/madhubanimotifs/ Or visit our website: madhubanimotifs.com/ Thank you for visiting! Madhubani Motifs joined Society6 on August 28, 2015
More
I am Shishu Suman, a Mithila artist from India. Mithila/Madhubani art is an ancient folk art tradition that originated in the the Mithila Region(Part of Bihar,An Eastern state in India and neighboring Nepal sharing the cultural bond is called Mithila). Belonging to the family of artists, I grew up in an artistic ambience and inculcated deep love towards folk art. Having witnessed the art tradition in most authentic form, my work reflects true essence of Mithila art and culture, nevertheless I find it interesting to experiment this art form with other art practices.
I have won various local art competition and also received a prestigious scholarship from CCRT(http://ccrtindia.gov.in/), a government of India establishment that is responsible for promoting and preserving art and culture.
I present all my work under the brand 'Madhubani Motifs', there is a small team of three to manage this brand. You can write to us at: madhubanimotifs@gmail.com.
Also, follow us at facebook: facebook.com/madhubanimotifs
or Pinterest: pinterest.com/madhubanimotifs/
Or visit our website: madhubanimotifs.com/
Thank you for visiting!
Madhubani Motifs joined Society6 on August 28, 2015.