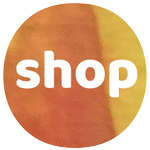 Shop Lera Bykova
Originally from Russia, Lera was born into a culture where arts play a significant role in everyday life.
She was also inspired by her grandmother, an admirer of art, and her mother, who as well as being an admirer of art, also worked in the design field of Architecture. Lera followed in her footsteps and completed degrees in Architecture and Interior design. Throughout this time Lera always went back to doing art in her own time, often being commissioned to produce pieces for the homes she did the interior design for.
Now after traveling extensively, and settling in NZ, Lera is back to concentrating on her art again and passionate about producing pieces that follow the evolution of art in a modern era.
Read more
Shop Lera Bykova's Store
Filter