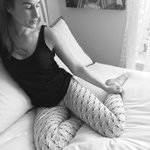 Rabbit Rabbit
An old British superstition says it's good luck to say "Rabbit Rabbit" before anything else on the first of the month. We celebrate this tradition and would love to help you do the same with reminder t-shirts, mugs, prints and more.
ShopRabbitRabbit is more than a brand. It is a movement to celebrate the beginning of each new month and to not let life pass us by!
For monthly design-y reminders by @Letter19Design, follow @ShopRabbitRabbit on Instagram and Facebook.
ShopRabbitRabbit.com
Read more
Apparel by Rabbit Rabbit
15 results
Filter