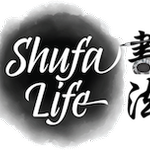 Shufa Life - Mimi Tang
I'm a classically trained artist and writer, with 2 "useless" masters degrees in Chinese Literature and Teacher Education. When I was Editor of Rare Books and Manuscripts at the National Central Library in Taiwan, I fell in love with the etymology and art of Chinese characters. Even though I've won awards in Taiwan in Chinese calligraphy, I treat it as my passion and a meditative way of life. Decades later I hope to share the "soul" of my brush. My daughter maintains the site http://shufalife.com for us to spread Chinese culture to English speakers. Thank you for visiting my gallery and hope you enjoy. Please let me know if you have suggestions! Shufa Life - Mimi Tang joined Society6 on October 6, 2017
More
I'm a classically trained artist and writer, with 2 "useless" masters degrees in Chinese Literature and Teacher Education. When I was Editor of Rare Books and Manuscripts at the National Central Library in Taiwan, I fell in love with the etymology and art of Chinese characters. Even though I've won awards in Taiwan in Chinese calligraphy, I treat it as my passion and a meditative way of life. Decades later I hope to share the "soul" of my brush.
My daughter maintains the site http://shufalife.com for us to spread Chinese culture to English speakers. Thank you for visiting my gallery and hope you enjoy. Please let me know if you have suggestions!
Shufa Life - Mimi Tang joined Society6 on October 6, 2017.
Shufa Life - Mimi Tang's Store
8 results
Filter