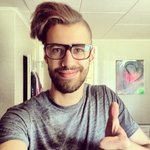 Shy Neon
Shy Neon is a Canadian abstract artist whose body of work is concerned with emotions, mental states, and the relationship between the inner self and the external world. The nature-inspired visual imagery is processed through an introspective scope, drawing comparisons between internal reflection and the physical world through the cosmic imagery of stars and galaxies and the flowing quality of water.
Using vivid colours and movement, emotive expression is created and contrasted with soft soothing layers, reflective of contemplative states. Through the use of gravity and liquid motion, Shy Neon transforms spray paint into flowing forms of interacting colours, embodying a process of free flowing expression. The works aim to achieve a balance between chaos and tranquility, capturing the fleetingness of mental states while encouraging personal interpretation by the onlooker in order to derive deeper meaning.
Through blurring the lines between the tangible and intangible, Shy Neon is able to question the validity of our perceptions and our creation of reality. This in turn demonstrates how our understanding of reality influences conscious thought, free will, and existence itself.
Read more