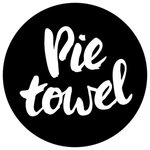 PieTowel
Since it's a wee bit of a let-down when you want to know more about an artist, but he/she doesn't have an about page... this is for you! Society6 is like my sketch book - Since it costs nothing to put stuff up, it's exciting to post new artwork as soon as I finished it... It's the quickest way to share my art with you. As you may have figured out, I draw what I like, and there doesn't seem to be an apparent theme (I actually hate it when people do that). But thanks to society6's new feature, you can check out my own curated collections to see the bigger picture of what I do here: society6.com/sicilia91/collection 'kay, thanks for reading. PieTowel joined Society6 on August 25, 2014
More
Since it's a wee bit of a let-down when you want to know more about an artist, but he/she doesn't have an about page... this is for you!
Society6 is like my sketch book - Since it costs nothing to put stuff up, it's exciting to post new artwork as soon as I finished it... It's the quickest way to share my art with you. As you may have figured out, I draw what I like, and there doesn't seem to be an apparent theme (I actually hate it when people do that). But thanks to society6's new feature, you can check out my own curated collections to see the bigger picture of what I do here: society6.com/sicilia91/collection
'kay, thanks for reading.
PieTowel joined Society6 on August 25, 2014.