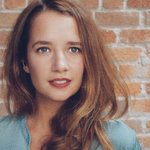 SickSweet
Artist Summer Romasco is inspired by the iconography of pop culture and media. Using both traditional and digital mediums, Romasco's work features a pastiche of pop culture symbols that are re-contextualized and overlayed with disparate patterns and motifs. For original works of art or freelance work, email studio@summerromasco.com Website: http://summerromasco.com/ Instagram: https://www.instagram.com/summerromasco/ Facebook: https://www.facebook.com/summer.romasco Twitter: https://twitter.com/summersart SickSweet joined Society6 on February 11, 2016
More
Artist Summer Romasco is inspired by the iconography of pop culture and media. Using both traditional and digital mediums, Romasco's work features a pastiche of pop culture symbols that are re-contextualized and overlayed with disparate patterns and motifs.
For original works of art or freelance work, email studio@summerromasco.com
Website: http://summerromasco.com/ Instagram: https://www.instagram.com/summerromasco/ Facebook: https://www.facebook.com/summer.romasco Twitter: https://twitter.com/summersart
SickSweet joined Society6 on February 11, 2016.