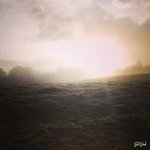 sick woods
Welcome to Sick Woods print shop! all our prints are limited edition and only available for a limited time period. we will add new prints as often as possible! We are 2 sisters living in the woods of West Sussex, England with our Dog Milo and 2 horses, Gus & Barney! sickwoods.tumblr.com is a nature/country living blog where we post our photography. We are both artists and vocalists in our band SPEAKS! -kelly and lele. sickwoods.tumblr.com kellysick.tumblr.com lelespeaks.tumblr.com sick woods joined Society6 on December 3, 2013
More
Welcome to Sick Woods print shop! all our prints are limited edition and only available for a limited time period. we will add new prints as often as possible! We are 2 sisters living in the woods of West Sussex, England with our Dog Milo and 2 horses, Gus & Barney! sickwoods.tumblr.com is a nature/country living blog where we post our photography. We are both artists and vocalists in our band SPEAKS!
-kelly and lele.
sickwoods.tumblr.com kellysick.tumblr.com lelespeaks.tumblr.com
sick woods joined Society6 on December 3, 2013.