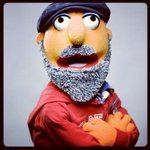 Sid_Ceaser
Hi, I'm Sid.
I'm a commercial portrait and fine art photographer based out of New Hampshire.
My personal, fine art work is mainly centered around toys and action figures. I love photographing people, and I'm a huge pop-culture nut; I was obsessed with toys and action figures growing up in the late 70's and 80's, and when I'm not photographing real people, I'm photographing toys that look like people.
I've been neglecting my personal work for years, and with 2016 I'm hoping to give my personal work new wings by finding a wide audience.
www.ceaserphotography.com • www.sidceaserfineart.com
Read more