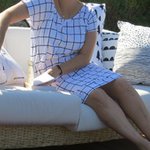 sigaluna
About Hello, my name is Sigal. I'm a visual graphic designer and an illustrator. I'm working from my studio in Rananna, Israel.
I have B.A. in communications and management from "Hamichlala Leminhal" Tel Aviv and graduated with honors graphic design studies at "Studio 6B", Tel Aviv,
In the past, I worked for a large advertising company (BBDO). The work was intensive and I learned so much about how to express ideas and concepts through graphics and illustrations. It just took me a few years to become completely obsessed with the process. I found myself illustrating every idea that popped into my head! Regardless of my job... I just had to express myself.
I understood I have endless passion for expressing ideas and concepts by minimalism illustrations that (I hope..) gives you a feeling or makes you think about an idea and inspire you ♥.
I decided to resume and express my passion for illustrating concept ideas and establish "Sigaulna" : Here, you'll find original handmade simple, clean and minimalist creations for your inspiration ♥.
My illustrations are inspired and influenced by thoughts, dreams, people and culture.
Each illustration brings an idea and gently illustrated with lots of love.
ללקוחתיי מישראל, ניתן לפנות אליי לכל שאלה גם במייל sigaluna [!at] gmail.com
Hope you enjoy Sigaluna
Read more