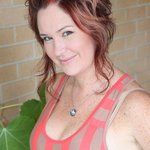 Sillier Than Sally
Sillier Than Sally's (aka Sally Walsh's) vibrant water colour art leaves people and places brighter and happier! https://www.sillierthansally.com https://www.facebook.com/SillierThanSally https://instagram.com/sillierthansally Her art is dynamic, loose & almost leaps out of the page…. and due to Sally being one of those crazy animal lover peoples - her art is usually wildlife inspired. Sillier Than Sally is the alter ego/brain child of artist Sally Walsh, She lives in sunny Sydney, Australia with her cheeky 3 year old boy and totally huggable husband. She is obsessed with colour, animals, cheeky birds, laughing till her sides hurt & creating art. Her art has naturally evolved over the years into the fun, dynamic and bright art & home decor line that she designs today. Sillier Than Sally joined Society6 on April 27, 2015
More
Sillier Than Sally's (aka Sally Walsh's) vibrant water colour art leaves people and places brighter and happier! https://www.sillierthansally.com https://www.facebook.com/SillierThanSally https://instagram.com/sillierthansally Her art is dynamic, loose & almost leaps out of the page…. and due to Sally being one of those crazy animal lover peoples - her art is usually wildlife inspired.
Sillier Than Sally is the alter ego/brain child of artist Sally Walsh, She lives in sunny Sydney, Australia with her cheeky 3 year old boy and totally huggable husband. She is obsessed with colour, animals, cheeky birds, laughing till her sides hurt & creating art. Her art has naturally evolved over the years into the fun, dynamic and bright art & home decor line that she designs today.
Sillier Than Sally joined Society6 on April 27, 2015.
Prints by Sillier Than Sally
63 results
Filter