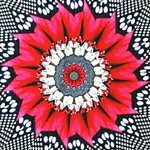 Silverwaters
I am a creative photographer based in Cornwall UK. My work has been featured in National magazines and online sites. I create bespoke art for home furnishings, Interior designers and businesses using personally chosen colour schemes to suite private and corporate spaces. Using various bespoke choices I create a photograph and edit these into a few options for the commisioned work and apply this to various items for the client to choose as a whole package of furnishings and additional items to excentuate the theme. Please feel free to contact me with any questions. Thank you for vision my page Louise Silverwaters joined Society6 on January 13, 2017
More
I am a creative photographer based in Cornwall UK. My work has been featured in National magazines and online sites. I create bespoke art for home furnishings, Interior designers and businesses using personally chosen colour schemes to suite private and corporate spaces. Using various bespoke choices I create a photograph and edit these into a few options for the commisioned work and apply this to various items for the client to choose as a whole package of furnishings and additional items to excentuate the theme.
Please feel free to contact me with any questions.
Thank you for vision my page
Louise
Silverwaters joined Society6 on January 13, 2017.