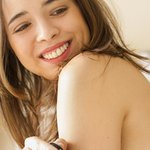 Sílvia Ferreira
I´m Sílvia, a portrait & lifestyle photographer based in Lisbon,Portugal. I shoot with natural light and I specially love the magic atmosphere created by the golden hour. I love to capture details and natural moments. Find me: - My portfolio: www.silvia-ferreira.com - My facebook page: https://www.facebook.com/siraspberry Sílvia Ferreira joined Society6 on February 18, 2015
More
I´m Sílvia, a portrait & lifestyle photographer based in Lisbon,Portugal. I shoot with natural light and I specially love the magic atmosphere created by the golden hour. I love to capture details and natural moments.
Find me:
My portfolio: www.silvia-ferreira.com
My facebook page: https://www.facebook.com/siraspberry
Sílvia Ferreira joined Society6 on February 18, 2015.
Sílvia Ferreira 's Store
67 results
Filter