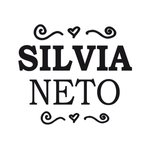 SilviaNeto
Hello!! Welcome to my gallery. My name is Silvia Neto. I'm an Illustrator & Graphic Designer from Lisbon – Portugal. I LOVE taking photos & creating illustrations with cute | funny characters. Beautiful Nature is my muse!!! All my illustrations and photos are originals. If you see anything you like but wanted a different customisation send me a message and I will make it happen!! :) Thank you. Best wishes, Silvia. Copyright Notice All images and illustrations are the property of Silvia Neto and may not be used wholly or in part without the prior written permission of the copyright holder, including copying, duplicating, printing, publishing (even on a web site), reproducing, storing, or transmitting by any means what so ever. © Sílvia Neto – SilviaNeto Illustrations & Graphic Design - 2016. SilviaNeto joined Society6 on August 8, 2013
More
Hello!! Welcome to my gallery.
My name is Silvia Neto. I'm an Illustrator & Graphic Designer from Lisbon – Portugal.
I LOVE taking photos & creating illustrations with cute | funny characters. Beautiful Nature is my muse!!!
All my illustrations and photos are originals.
If you see anything you like but wanted a different customisation send me a message and I will make it happen!! :)
Thank you. Best wishes, Silvia.
Copyright Notice All images and illustrations are the property of Silvia Neto and may not be used wholly or in part without the prior written permission of the copyright holder, including copying, duplicating, printing, publishing (even on a web site), reproducing, storing, or transmitting by any means what so ever. © Sílvia Neto – SilviaNeto Illustrations & Graphic Design - 2016.
SilviaNeto joined Society6 on August 8, 2013.