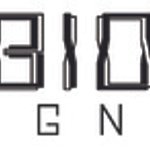 Simbiotek
About Simbiotek
We are a multifaceted design studio that explores the principles of biomimicry and culture at the junction of architecture, art, and product design. (sym-bi-ot-ik)
View our website:
http://bit.ly/O9krlF
Find us on Facebook:
http://on.fb.me/ScoYov
Simbiotek evolved after co-founders, Hayley and Hunter, studied architecture and environmental design at the California State Polytechnic University in Pomona. They began researching a concept known as symbiosis, the close ecological relationship between two or more species. This research led to the notion of biomimetic design, using nature as a model to solve challenges in built structures, specifically how bromeliads attach themselves to large tree hosts in the cloud forest of Peru. We became fascinated with this concept and how poetically beautiful and structurally fascinating its hidden mathematical logic can be to the human eye. This in turn led us to form a brand which bridges design from form to meaning with biologic influence.
Many of our designs are inspired by a unique plant we see while traveling or by architectural sketches we draw while designing a building. We also draw inspiration from ancient culture and anthropology, reinterpreting traditional forms of human expression like jewelry, carving, or textile patterns into statement designs. While traveling, we often catalog images from both nature and architecture to act as a springboard of inspiration for our next project.
Study nature, love nature, it will never fail you. -Frank Lloyd Wright
Simbiotek joined Society6 on September 12, 2012.