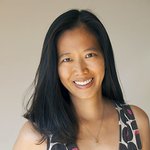 Lucinda Wei
All artwork © Lucinda Wei A weekend adventurer and amateur photographer, Lucinda likes to spend her time outdoors with her camera and sketchbook in tow. She is constantly drawing and photographing something — things that makes her laugh or smile, or even simply capturing a moment in time of nature or the hustle and bustle of everyday life. These are the inspirations and the starting points for her art, where ideas emerge into collections for home decor and gift products. Lucinda would like her art to be the home her consumers want to go home to. In addition to her love for nature, she likes to explore other artistic avenues — music, knitting, crochet or just creating something with her hands especially for friends and family. For collaboration and licensing inquiries please get in touch http://lucindawei.com/contact/ Website: http://www.lucindawei.com/ Instagram: http://instagram.com/lucindawei Facebook: https://www.facebook.com/lucinda.wei Lucinda Wei joined Society6 on May 9, 2012
More
All artwork © Lucinda Wei
A weekend adventurer and amateur photographer, Lucinda likes to spend her time outdoors with her camera and sketchbook in tow. She is constantly drawing and photographing something — things that makes her laugh or smile, or even simply capturing a moment in time of nature or the hustle and bustle of everyday life. These are the inspirations and the starting points for her art, where ideas emerge into collections for home decor and gift products. Lucinda would like her art to be the home her consumers want to go home to.
In addition to her love for nature, she likes to explore other artistic avenues — music, knitting, crochet or just creating something with her hands especially for friends and family.
For collaboration and licensing inquiries please get in touch http://lucindawei.com/contact/
Website: http://www.lucindawei.com/ Instagram: http://instagram.com/lucindawei Facebook: https://www.facebook.com/lucinda.wei
Lucinda Wei joined Society6 on May 9, 2012.
Prints by Lucinda Wei
13 results
Filter