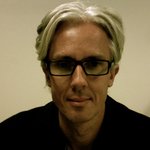 Simon Brushfield
In 1990 I went to art school and realized there was a whole new and fascinating creative world. I studied ceramics, painting, drawing, sculpture and graphic design and loved every minute of it! My arty friends wore strange but cool clothes and for the first time I was surrounded by people who had similar weird ideas about life. I felt comfortable and excited about my creative path ahead.
Since then, I've acquired many international qualifications from Australia and London, including a Bachelor in Visual Arts, a Masters in Design and currently I'm studying for my Doctor of Philosophy from Sydney, Australia.
I've traveled the world as a guest lecturer inspiring young adults in Art and Design from Australia, Indonesia and Malaysia. I have continued to exhibit my fine art in many professional galleries whilst teaching and developing Advanced Diploma, Bachelors and Masters Degree academic programs, placing past graduates into many high profile international creative companies.
I hope you enjoy a selection of my artwork on this website, or you might like to visit my personal site at: www.simonbrushfield.com
Read more
Simon Brushfield's Store
Filter
35cc8305-c91a-4b3e-8904-5f809c389653

Popular

93396d26-05ca-4be7-b678-dd323062cd36

All