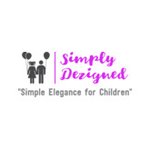 SimplyDezigned
Hey ya'll,
My name is Renee and I am a former teacher turned designer. Why design? Because I believe, and still do, in the power of communication and words and what better way to influence and teach through design.
I love reading, sometimes writing.....secretly I aspire to have a story published I wrote.....and I have too many hobbies to mention. I'm all for DIY.
I have this idea in my head that I will become a well-known designer for children probably one of the first African Americans and also I'd like to say one of the first Midlifers.
Midlife for me has been a roller coaster ride, but one I am finally accepting as part of the process. But hold on ya'll…..it ain't ova till it's ova.....and I like mushrooms.
My products specialize in designs for children's rooms dedicated to developing the whole child through Art and Design. Come join me on this journey as I explore, create, develop and learn.....and you're welcome.
Check us out on: www.instagram.com/simplydezigned.art.design www.twitter.com/womanofproverbs www.facebook.com/simplydezigned
Read more
SimplyDezigned's Store
Filter