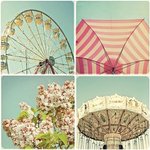 simplyhue
A little about me: I'm an artist, a photographer, lover of life, people, nature, chocolate, old movies, Italy, France, vintage anything, coffee lover, crazy about horses, full of wonder .... a free spirit. Love the country, visiting the city, moody coffee houses, easy conversations, real people, laughing 'til it hurts ...warm hugs from kids'. Above all, a wife, mom, daughter, sister and friend. You can also find me here: Simply Hue Blog http://www.matissecolor.blogspot.com My Creativity E-course ~ Raining Umbrellas http://matissecolor.blogspot.com/p/e-course.html simplyhue joined Society6 on December 7, 2011
More
A little about me:
I'm an artist, a photographer, lover of life, people, nature, chocolate, old movies, Italy, France, vintage anything, coffee lover, crazy about horses, full of wonder .... a free spirit. Love the country, visiting the city, moody coffee houses, easy conversations, real people, laughing 'til it hurts ...warm hugs from kids'. Above all, a wife, mom, daughter, sister and friend.
You can also find me here:
Simply Hue Blog http://www.matissecolor.blogspot.com
My Creativity E-course ~ Raining Umbrellas http://matissecolor.blogspot.com/p/e-course.html
simplyhue joined Society6 on December 7, 2011.