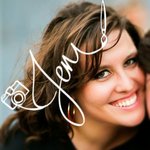 Simply JEM
I am Jessa E. Marie. My life seems to revolve around everything "art." The Art of Teaching (I am a teacher - for Elementary/Middle School kiddos!). The Art of Painting/Collaging (I am a mixed media enthusiast!) The Art of Photography (I used to photograph people and events, but now I do it for ME!) The Art of Living (This is a tough one to master, but I think I improve each new day!). ~ I hope you enjoy my work. I hope it speaks to you for you to cherish as your own! ~ Simply JEM joined Society6 on December 21, 2013
More
I am Jessa E. Marie. My life seems to revolve around everything "art." The Art of Teaching (I am a teacher - for Elementary/Middle School kiddos!). The Art of Painting/Collaging (I am a mixed media enthusiast!) The Art of Photography (I used to photograph people and events, but now I do it for ME!) The Art of Living (This is a tough one to master, but I think I improve each new day!).
~ I hope you enjoy my work. I hope it speaks to you for you to cherish as your own! ~
Simply JEM joined Society6 on December 21, 2013.