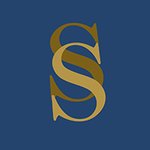 Simply Solids_Solid Colors_Single Shades_Accent Hues
100% of my artist commission will be donated to International Rescue Committee on selected designs and patterns to help support the 2 million+ refugees that are forced to flee Ukraine.
To donate directly https://help.rescue.org/donate/ukraine-acq
Simply Solids is a small but motivated brand specializing in color matching home decor accessories, bedroom decor, bath accessories, window treatments and much more for an instant splash of color that will enhance your lifestyle. The colors we have chosen for our products will coordinate with 7 leading paint manufacturers and color experts…so no more guessing in the aisles of a store.
We are a sister company to PIPA Fine Art and opened our first online shop in early 2018 to provide our clients with color options that aren't readily available in traditional stores. In less than 2 years, our home decor is catching on and now available through several shopping platforms.
We strive to make your experience with us as simple as possible, offering our customers something they want and putting their decorating needs at the top of our priority list!
Come visit our online shops. If you have a color that you are working with and do not see it in our collections.; simply message us and we will gladly add the shade to our products at no extra cost to you.
Melissa's artwork and designs are featured in People, Martha Stewart, Better Homes and Garden. Prints can be found on Wayfair, Macy's, Overstock, Houzz, PIPAFINEART.com and many more stores worldwide.
If you purchase one of our products, we'd love to hear from you. You're welcome to email us a picture of them or post it on Instagram or Facebook with tag @simplysolids.
Do visit us at: https://pipafineart.com/ Or on Society6 at: https://society6.com/pipafineart
Follow us on: Pinterest: https://www.pinterest.com/SimplySolidshomedecor/ Facebook: https://www.facebook.com/SimplySolids/ Instagram: https://www.instagram.com/simply_solids_home_decor
If you have a color that you're working with and would like it on any of our Society 6 product message us at: info@pipafineart.com and we will gladly create the products for your needs.
Read more
Simply Solids_Solid Colors_Single Shades_Accent Hues's Store
Filter