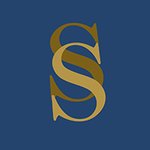 Simply Solids Now Over 3800 Colors For Your Beautiful Home
Now color has never been easier to find and add to your interior spaces. This shop is dedicated to creating stunning colors that will help create beautiful homes. Come and explore of 3,800 shades, mix- and match with your favorite POD artists, graphic designers, and photographers.
Simply Solids is a small but motivated brand specializing in color matching home decor accessories, bedroom decor, bath accessories, window treatments and much more for an instant splash of color that will enhance your lifestyle. The colors we have chosen for our products will coordinate with 9 leading paint manufacturers and color experts…so no more guessing in the aisles of a store.
Please visit PIPA Fine Art or our newest shop on Society6 Petite Patterns for matching colors with patterns.
If you purchase one of our products, we'd love to hear from you. You're welcome to email us a picture of them or post it on Instagram or Facebook with tag @simplysolids.
Do visit us at: https://pipafineart.com/ Or on Society6 at: https://society6.com/pipafineart
Follow us on: Pinterest: https://www.pinterest.com/SimplySolidshomedecor/ Facebook: https://www.facebook.com/SimplySolids/ Instagram: https://www.instagram.com/simply_solids_home_decor
If you have a color that you're working with and would like it on any of our Society 6 product message us at: info@pipafineart.com and we will gladly create the products for your needs.
single all one coty 2019 Color of the Year 2020 Color of the Year 2021 Color of the Year 2022 Color of the Year 2023 Color of the Year solids solid accent hue shade colour Watercolor /TherapeuticWatercolor || Home & Living Home Decor Wall Art Prints Extra Large Art Living Room Art Print Living Room Wall Art Wall Decor Wall Hanging Tapestries Bedding Outdoor Pillows Fuzzy Blankets Kitchen & Dining Coasters Serving Trays Furniture Coffee Tables Credenzas Indoor Benches Home Office Tech Accessories Desk Accents Desk Decor Face Masks Outdoor Patio Furniture Bath || Spring Summer Fall Winter Valentine's Day Gifts Mother's Day Gifts Father's Day Gifts Easter Gifts Holiday Gifts St Patrick's Day Gifts Wedding Gifts Housewarming Gifts New Home Gifts Back to School Gifts Holloween Gifts Black Friday Cyber Monday Thanksgiving Gifts Christmat Gifts New Year Gifts| Digital Graphicdesign Graphic Design Painting Illustration Drawing Vintage Color Colorful Bright Colors Boho Bohemian Mid Century Modern Mid-Century Modern Mid Century Mod Midcentury Minimalist Minimal Minimalism Abstract Geometric Lines Line Art Bold Pattern Shapes Matisse Modern Farmhouse Modern Rustic Industrial Neutral Black and White Black White Gray Grey Yellow Mustard Gold Olive Green Sage Matcha Green Brilliant Pink Red Purple Pastel Pastels Sky Blue Teal Muted Lime Warm Earthy Ochre Terracotta Off White Brown Maximalism Maximalist Trending Retro 70s Floral Florals Flowers Botanical Nature Plants Tropical Animal Cats Relaxation Meditation Calming Calm Clean Self-Care Yoga Mindfulness Balance Positivity Love WFH Work From Home Travel Trippy Photography Landscape Pantone 2021 Spring Trends Pastel Sunrise Organic Satement Making
Read more
Simply Solids Now Over 3800 Colors For Your Beautiful Home's Store
Filter