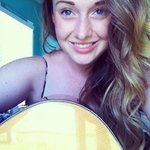 sincerelykarissa
About Sincerelykarissa
Born & raised in California.
My art comes in all different shapes and forms.
I enjoy capturing the beauty of the world through photography,
and expressing my imagination through digital art and painting.
Hope you enjoy my work & thanks :)
https://www.etsy.com/shop/KallosAmetr..._shop_menu
saenzkarissa@yahoo.com
insta: sincerelykarissa
Sincerelykarissa joined Society6 on January 27, 2014.