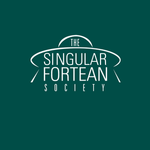 The Singular Fortean Society
The Singular Fortean Society bridges the gap between skepticism and belief. We know the difference between entertaining an idea and accepting it, and we demand intellectual honesty in either pursuit. We think it's okay to not have the answer to every question, that speculation is good in the name of discovery, and that some mysteries may never be solved—but that doesn't mean we won't try. And most importantly, we believe that only by coming together and sharing ideas can we begin to take the holistic view of unexplained phenomena necessary to bring its study into the 21st century. Make no mistake, The Singular Fortean Society isn't comprised solely of the people listed under "Singular Investigators"; its membership includes anyone and everyone with an open mind and questing spirit. Hopefully, that means you.
And in that spirit, we are here for you. Whether it's lending advice via email or showing up on your doorstep to investigate the weird sounds in your attic, we want to help. Please never hesitate to contact us if you have a story to share, want us to come check out a potentially anomalous phenomenon, or just need someone with which to talk. And, of course, please share your opinions in the comments section of the Journal. It isn't much of a conversation if we're doing all of the talking.
www.singularfortean.com
Read more