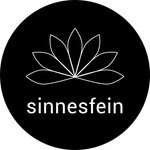 Adriana Mueller
Mediterranean Sea | Mountains | Sky | Abstract Design | Botanical
My work is designed to bring the enchantment of the Mediterranean coast into your home or workspace. Feel free to follow me here and connect with me on Instagram and facebook.
@sinnesfein @montepuro
Adriana Mueller aka Sinnesfein and Montepuro was born in Germany. She is currently living on the Costa Blanca in Spain where she is inspired by long hikes and Mediterranean colors. Her creative activities are dedicated to nature photography, watercolor painting, drawing and digital collage.
Read more