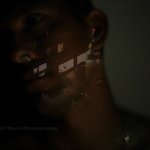 Sinuhe Bravo's Photography
I am an engineer in informatics, who in his free time likes to explore the world of photography and music. I think both are quite flexible for artistic expression and allows me to enhance my creativity.
I try to use as less as possible the advantages of all new digital capabilities that are available now, just to show you the world as I see it. I trying to be creative first without help of software applications, just shots straight out of my camera but also from time to time I like to play with this software applications to do other kind of creative shots.
To see more of my works, please, visit my Flickr Photo-Gallery at http://www.flickr.com/photos/jakman
If you are interested in any of my works from my flickr gallery, please let me know, so I can add them here and make them available for sale.
......::: NEWS!
Join my Facebook page at https://www.facebook.com/pages/Sinuh%C3%A9-Bravos-Photography/309510955733068
Thank you very much for your visit.
Have an awesome day!
Read more
Sinuhe Bravo's Photography's Store
Filter