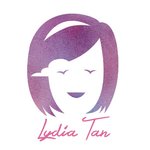 Skies of Lydia
Hi, I'm Lydia. I'm 21 years old and based in Selangor, Malaysia. I'm an illustrator/graphic designer who is currently pursuing a degree in Advertising & Graphic Design at The One Academy. I started a series of work "Daily Idylls" because I'm a person who is inspired by clouds and sceneries. Looking at these makes me start dreaming of fantasy worlds, most of the time they blend with the reality that I'm fascinated with. I see fantasy worlds as a way to escape reality for a moment, because life is harsh. Skies of Lydia joined Society6 on February 12, 2016
More
Hi, I'm Lydia. I'm 21 years old and based in Selangor, Malaysia. I'm an illustrator/graphic designer who is currently pursuing a degree in Advertising & Graphic Design at The One Academy.
I started a series of work "Daily Idylls" because I'm a person who is inspired by clouds and sceneries. Looking at these makes me start dreaming of fantasy worlds, most of the time they blend with the reality that I'm fascinated with. I see fantasy worlds as a way to escape reality for a moment, because life is harsh.
Skies of Lydia joined Society6 on February 12, 2016.