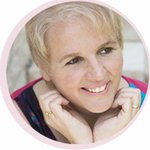 Art Cascadea
I love to experiment with different techniques and styles; Photos, Digital Art and Illustrations. If my work is inspiring you and you enjoying my art, this is the biggest gift for me. See my art here: https://artcascadea.com http://skyeartfolio.com Follow me on Instagram and Twitter: https://www.instagram.com/artcascadea/ https://twitter.com/ArtCascadea Art Cascadea joined Society6 on August 16, 2014
More
I love to experiment with different techniques and styles; Photos, Digital Art and Illustrations. If my work is inspiring you and you enjoying my art, this is the biggest gift for me.
See my art here: https://artcascadea.com http://skyeartfolio.com
Follow me on Instagram and Twitter: https://www.instagram.com/artcascadea/ https://twitter.com/ArtCascadea
Art Cascadea joined Society6 on August 16, 2014.