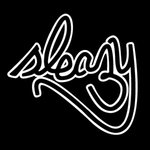 Sleazy Apparel
Sleazy Apparel is a brand based out of Calgary, Alberta, Canada. We are a unique, bold and dynamic brand that brings exclusive designs from our minds to your closet. We are here to add a standalone, artistic attitude to your thread rotation and your lifestyle. More than just clothing, our brand is a culture inspired by our passion for artwork, music and sports. The scene at large will be enriched by the injection of our styles and values. We will not sell something that we would not rock ourselves and will always let our work speak for itself. Rise up, be different and always push forward. > SA Crew Sleazy Apparel joined Society6 on August 29, 2012
More
Sleazy Apparel is a brand based out of Calgary, Alberta, Canada.
We are a unique, bold and dynamic brand that brings exclusive designs from our minds to your closet. We are here to add a standalone, artistic attitude to your thread rotation and your lifestyle.
More than just clothing, our brand is a culture inspired by our passion for artwork, music and sports. The scene at large will be enriched by the injection of our styles and values.
We will not sell something that we would not rock ourselves and will always let our work speak for itself.
Rise up, be different and always push forward.
SA Crew
Sleazy Apparel joined Society6 on August 29, 2012.
Sleazy Apparel's Store
17 results
Filter