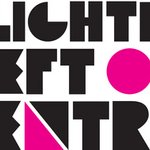 Slightly Left of Centre
Slightly Left of Centre (SLC) is a five piece pop/rock band residing in Melbourne, Australia. The band consists of front man Alex Weybury (Vocals & Keys), Michael Pace (Guitars & Vocals), Billy Psarologos (Guitars), Rodney Luamanu (Bass & Vocals) and Vince Iannotti (Drums). Their 80's & 90's inspired electronic infused sound is exactly what the guys had in mind when the band was formed by close friends Vince and Mick in late 2010. Living up to their name sake has always been the key to their growing success and is something they strive to deliver song after song. Since the bands formation, the guys have been working hard in their own purpose built studios; SLC produces, engineers, records and mixes their music to keep their unique and signature sound alive so that fans will always distinguish an SLC song amongst their ITunes playlist. 'The Right Direction', the band's debut album was released in early 2012 to a hugely popular and eager welcome due to its continued internet promotion and of course it's free download. Fans from all over the world have welcomed the album with open arms and continue to show their appreciation and support through the bands many social media links such as Facebook, Twitter, Reverbnation and MySpace. Fans follow SLC around their home town and support their live performances at venues that even the most established bands have performed at. SLC are truly a people's band, willing to go all out for fans and do the best by them by providing incredible tunes and a professional, friendly and approachable attitude to them all. If you're in the mood for something a little different from the norm, check out SLC either through their live shows around Melbourne or download your own copy of their free album from the many internet music and social media sites. Slightly Left of Centre joined Society6 on October 14, 2013
More
Slightly Left of Centre (SLC) is a five piece pop/rock band residing in Melbourne, Australia. The band consists of front man Alex Weybury (Vocals & Keys), Michael Pace (Guitars & Vocals), Billy Psarologos (Guitars), Rodney Luamanu (Bass & Vocals) and Vince Iannotti (Drums). Their 80's & 90's inspired electronic infused sound is exactly what the guys had in mind when the band was formed by close friends Vince and Mick in late 2010. Living up to their name sake has always been the key to their growing success and is something they strive to deliver song after song. Since the bands formation, the guys have been working hard in their own purpose built studios; SLC produces, engineers, records and mixes their music to keep their unique and signature sound alive so that fans will always distinguish an SLC song amongst their ITunes playlist. 'The Right Direction', the band's debut album was released in early 2012 to a hugely popular and eager welcome due to its continued internet promotion and of course it's free download. Fans from all over the world have welcomed the album with open arms and continue to show their appreciation and support through the bands many social media links such as Facebook, Twitter, Reverbnation and MySpace. Fans follow SLC around their home town and support their live performances at venues that even the most established bands have performed at.
SLC are truly a people's band, willing to go all out for fans and do the best by them by providing incredible tunes and a professional, friendly and approachable attitude to them all. If you're in the mood for something a little different from the norm, check out SLC either through their live shows around Melbourne or download your own copy of their free album from the many internet music and social media sites.
Slightly Left of Centre joined Society6 on October 14, 2013.
Slightly Left of Centre's Store
40 results
Filter