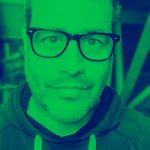 SlingshotHit
My name is Luis Aviles and I am a digital illustrator and graphic designer based in Kenmare, Co Kerry, Ireland. Born in the Mexican desert, I fell in love with the green and lush landscapes of Ireland.
I am a passionate illustrator and want to reflect some of that energy in my designs. I hope you enjoy the images as much as I did creating them.
Visit my gallery and follow me on social media.
Thank you and much love.
Luis
Read more
SlingshotHit's Store
Filter