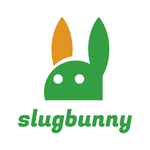 Slugbunny
Slugbunny is the creative outlet of Canadian illustrator Caitey Gilchrist. _________________________________________________ Facebook ------ http://www.facebook.com/slugbunnydesign Twitter ----------- http://www.twitter.com/slugbunnydesign Instagram ------ http://www.instagram.com/slugbunnydesign Pinterest ------- http://www.pinterest.com/slugbunnydesign TeePublic ------ https://www.teepublic.com/user/slugbunny Website -------- http://www.slugbunny.com _________________________________________________ All images copyright Caitey Gilchrist. It is unlawful to copy, edit, display or distribute copyrighted images without permission. However, you're very welcome to share this artwork on social media! A link back to my shop or website would be much appreciated. :) Slugbunny joined Society6 on January 11, 2015
More
Slugbunny is the creative outlet of Canadian illustrator Caitey Gilchrist.
---
Facebook ------ http://www.facebook.com/slugbunnydesign Twitter ----------- http://www.twitter.com/slugbunnydesign Instagram ------ http://www.instagram.com/slugbunnydesign Pinterest ------- http://www.pinterest.com/slugbunnydesign TeePublic ------ https://www.teepublic.com/user/slugbunny Website -------- http://www.slugbunny.com
---
All images copyright Caitey Gilchrist. It is unlawful to copy, edit, display or distribute copyrighted images without permission. However, you're very welcome to share this artwork on social media! A link back to my shop or website would be much appreciated. :)
Slugbunny joined Society6 on January 11, 2015.