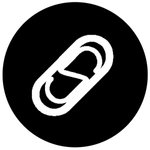 SAOS // DESIGN
Hello and welcome! My name is Sarah. I am 25 years old interior designer, photographer and stylist from Slovenia. At it´s best design to me is simple and it combines both the spirit of the uniqueness and timelessness. Hope you like what you see! Feel free to comment and promote. Thank you! http://saosdesign.blogspot.com/ SAOS // DESIGN joined Society6 on November 28, 2013
More
Hello and welcome! My name is Sarah. I am 25 years old interior designer, photographer and stylist from Slovenia. At it´s best design to me is simple and it combines both the spirit of the uniqueness and timelessness. Hope you like what you see! Feel free to comment and promote. Thank you!
http://saosdesign.blogspot.com/
SAOS // DESIGN joined Society6 on November 28, 2013.