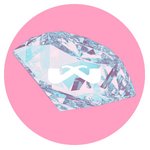 Sobriquet Studio
www.sobriquet.us
so • bri • quet (sŌ′brǝ kā), n. a descriptive nickname or epithet: [ < Middle French sobriquet ]
Sobriquet is a creative design house. We strive to produce fresh, visual content by pushing the boundaries of communication & process. Sobriquet's mission is to create original multimedia solutions for clients in need of custom design.
Throughout history nicknames create and define character. They affirm their place in history by communicating more through less. These nicknames ground social, cultural, geographical, and political qualities into the icons they embody. They are full of wit, humor, intellect, and sincerity. We at Sobriquet follow the same belief system for producing fresh visual work to clients of all types, niche, or start-up.
From concept to creation, we construct innovative, visual identities. We bring ideas to life and give them a solid foundation in order for them to withstand the ever-changing marketplace. With our array of services, we are uniquely able to elevate and enhance your company's standing in any industry.
For more information, or a consultation please contact us.
Inquire@sobriquet.us
Read more