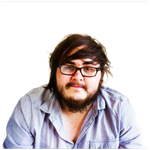 Andrew Welsh
Hey all. I'm a young photographer and designer from the middle of the UK. I shoot whenever and whatever I can. Please feel free to buy my prints and whatnot, as you'll slowly be helping me to save up to do my Masters degree in the future. Andrew Welsh joined Society6 on March 12, 2012
More
Hey all. I'm a young photographer and designer from the middle of the UK. I shoot whenever and whatever I can.
Please feel free to buy my prints and whatnot, as you'll slowly be helping me to save up to do my Masters degree in the future.
Andrew Welsh joined Society6 on March 12, 2012.