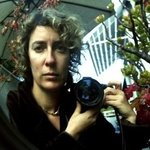 Softly Lit Studios - Maggie Houtz
Every experience in life should enrich, from the sublime to the cautionary. These are things I've noticed along the way.
You can find my photos here:
http://www.softlylit.com https://www.instagram.com/maggyver/ https://www.flickr.com/photos/maggyver/ https://www.facebook.com/maggie.houtz
I'm also a DJ of music you can meditate/cuddle/be creative/dance to. See here:
https://soundcloud.com/dj-maggie
Or contact me at info at softlylit dot com.
Read more
Softly Lit Studios - Maggie Houtz's Store
76 results
Filter