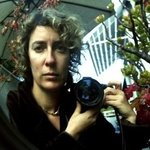 Softly Lit Studios
Every experience in life should enrich, from the sublime to the cautionary. These are things I've noticed along the way.
I am a computer consultant by profession but fell in love with the camera in 2004 and have never stopped taking pictures of the beauty I see in this world. I like to "remix" some of my shots and create digital art that I use as cover art for my DJ mixes as well. The music is perfect for cuddle sessions and as a soundtrack for your next creative project.
My images are also online elsewhere, and can customized beyond what you see here. Find me on SmugMug (softlylit), Instagram (@maggyver) and Flickr (maggyver).
For my DJ mixes, find me on SoundCloud, Mixcloud and Hearthis.at as DJ Maggie. Also on Facebook.com/chilledbeats
Read more
Softly Lit Studios's Store
Filter