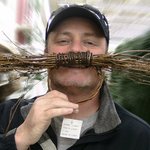 SoiledPointofView
I am currently living in the land of fantasy, wonder, and neon (Las Vegas). That being said, this is a wonderful place for capturing stunning images. I have always loved photography. Within the last few years I have made a determination to truly enjoy my passion by working on making myself a better photographer and expanding my frame of view as it were. To have a hobby that provides so much joy is a dream come true.
I am always open to suggestions, feedback, and commission work.
Read more
SoiledPointofView's Store
Filter
You are currently on society6.com.