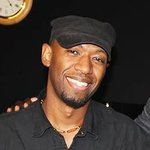 Solomon W. Jagwe
http://www.sowl.com ~ I enjoy my work tremendously and I am forever grateful to God for blessing me with a gift I can share with the rest of the world. I have been blessed with a beautiful wife, Nerissa, and 2 adorable kids, Solomon and Jasmyn. Until recently, I had been working as a 3D artist/Animator for CAMBER, (http://www.teamcamber.com) My main focus is Character modeling and animation, buildings and environment creation, plus mechanical modeling. Currently I am working full time as an Independent film director and 3D Artist/Visual Effects Artist. I am also working as a 3D Consultant in the areas of Concept Design, Architectural Visualization, 3D Modeling and Animation, Matte Painting, Music Video and Documentary direction and shooting. More of my work can be seen at Cgsociety.org – http://solomon.cgsociety.org and a highlight of one my projects by E-onsoftware (makers of Vue xStream) can be seen at their Showcase Gallery- Solomon Jagwe - See more at: http://www.sowl.com/about Solomon W. Jagwe joined Society6 on April 12, 2014
More
http://www.sowl.com ~ I enjoy my work tremendously and I am forever grateful to God for blessing me with a gift I can share with the rest of the world. I have been blessed with a beautiful wife, Nerissa, and 2 adorable kids, Solomon and Jasmyn.
Until recently, I had been working as a 3D artist/Animator for CAMBER, (http://www.teamcamber.com) My main focus is Character modeling and animation, buildings and environment creation, plus mechanical modeling.
Currently I am working full time as an Independent film director and 3D Artist/Visual Effects Artist. I am also working as a 3D Consultant in the areas of Concept Design, Architectural Visualization, 3D Modeling and Animation, Matte Painting, Music Video and Documentary direction and shooting.
More of my work can be seen at Cgsociety.org – http://solomon.cgsociety.org and a highlight of one my projects by E-onsoftware (makers of Vue xStream) can be seen at their Showcase Gallery- Solomon Jagwe
See more at: http://www.sowl.com/about
Solomon W. Jagwe joined Society6 on April 12, 2014.