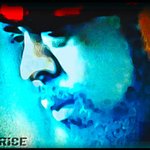 SOL•SKETCHES™
VISUAL ARTIST S.DOT.SLAUGHTER PRESENTS: SOL•SKETCHES™ The latest visual works from s.dot.slaughter represent a continued fascination with urban culture, political propaganda and social commentary. As with his previous visual works, SOL•SKETCHES™ imagery exhibit an engagement with pattern and color – which evoke a sense of balance and complexity, contemplation and playfulness. As both a scholar and visual artist, s.dot is emotionally and spiritually inspired by his diverse musical appreciation, love for Hip-Hop culture and illumination through art and design. As an accomplished Visual Artist, s.dot.slaughter has rendered artwork in various mediums including pen & ink, acrylic, glass, acetate cells, digital | computer-generated and wearable works. COMPANY OVERVIEW ABOUT THE ARTIST Owner & Visual Artist Stanley Slaughter Jr (s.dot.slaughter) was born in Detroit, Michigan. His Visual Artwork is influenced by his two passions – Music and cultural enlightenment through the arts. In 1980, responding to a "Call For Young Artists," s.dot.slaughter received his first scholarship from the Wayne State University: Center for Creative Studies (CCS) located in Detroit, Michigan. An analysis of Art History and Artistic Theory shaped the young artist's understanding of form, color and individual expressionism. In 1986, s.dot.slaughter received a second scholarship to attend the prestigious Parsons School of Art & Design (formerly Otis-Parsons) located in Los Angeles, California. While attending both CCS and Parsons, s.dot.slaughter began to formulate his unique style and understanding of his soul. Currently, SOL•SKETCHES™ artwork is widely published and distributed throughout the United States and International venues attracting admiration from fellow artists and collectors alike. SOL•SKETCHES™ joined Society6 on September 20, 2013
More
VISUAL ARTIST S.DOT.SLAUGHTER PRESENTS: SOL•SKETCHES™
The latest visual works from s.dot.slaughter represent a continued fascination with urban culture, political propaganda and social commentary. As with his previous visual works, SOL•SKETCHES™ imagery exhibit an engagement with pattern and color – which evoke a sense of balance and complexity, contemplation and playfulness. As both a scholar and visual artist, s.dot is emotionally and spiritually inspired by his diverse musical appreciation, love for Hip-Hop culture and illumination through art and design.
As an accomplished Visual Artist, s.dot.slaughter has rendered artwork in various mediums including pen & ink, acrylic, glass, acetate cells, digital | computer-generated and wearable works.
COMPANY OVERVIEW
ABOUT THE ARTIST
Owner & Visual Artist Stanley Slaughter Jr (s.dot.slaughter) was born in Detroit, Michigan. His Visual Artwork is influenced by his two passions – Music and cultural enlightenment through the arts. In 1980, responding to a "Call For Young Artists," s.dot.slaughter received his first scholarship from the Wayne State University: Center for Creative Studies (CCS) located in Detroit, Michigan. An analysis of Art History and Artistic Theory shaped the young artist's understanding of form, color and individual expressionism.
In 1986, s.dot.slaughter received a second scholarship to attend the prestigious Parsons School of Art & Design (formerly Otis-Parsons) located in Los Angeles, California. While attending both CCS and Parsons, s.dot.slaughter began to formulate his unique style and understanding of his soul. Currently, SOL•SKETCHES™ artwork is widely published and distributed throughout the United States and International venues attracting admiration from fellow artists and collectors alike.
SOL•SKETCHES™ joined Society6 on September 20, 2013.