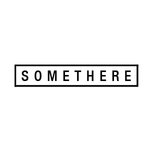 somethere
Hi, I'm Nico. I love traveling. So I'm selling my photos to finance my next journey. You can find my portfolio on somethere.de, I also blog photos daily on somethereovertherainbow.tumblr.com and you can follow me on instagram.com/somethere because apparently that's what all the cool kids do nowadays. somethere joined Society6 on August 28, 2013
More
Hi, I'm Nico. I love traveling. So I'm selling my photos to finance my next journey.
You can find my portfolio on somethere.de,
I also blog photos daily on somethereovertherainbow.tumblr.com and you can follow me on
instagram.com/somethere because apparently that's what all the cool kids do nowadays.
somethere joined Society6 on August 28, 2013.