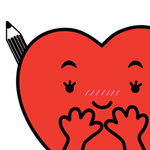 SoniaYoungYim
Thank you for checking me out! I like to warm people's heart with my art -- one drawing at a time :) I find joy in sharing my mind to the world. You will find love, encouragement, and inspiration! You can connect with me via Instagram @soniayoungyim SoniaYoungYim joined Society6 on March 4, 2016
More
Thank you for checking me out!
I like to warm people's heart with my art -- one drawing at a time :) I find joy in sharing my mind to the world. You will find love, encouragement, and inspiration!
You can connect with me via Instagram @soniayoungyim
SoniaYoungYim joined Society6 on March 4, 2016.