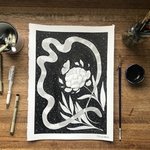 sonoramw
I am a photographer and artist transplanted from Mexico to the Pacific Northwest, where I currently live.
I support myself fully from my art and photography, so every little sale makes a big difference in my life. Thank you.
I adore any type of creative outlet, and embrace mediums such as watercolor, pen and ink, illustration, graphic design, photography, and many more.
Read more