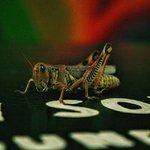 Susie Lee
My name is Susie and I am a 20 year old sophomore art student studying graphic design at Pennsylvania College of Art & Design. Always showing an interest in the visual arts, I began to create at a very young age. I've been featured in various art shows throughout grade school and have tried various mediums such as acrylic and oil paint, watercolor, pen and ink, charcoal, digital media, etc. Art has always brought me joy and I continue to grow as an artist every day. If you would like to see more, feel free to follow me on Instagram: https://www.instagram.com/artbysooz/ Susie Lee joined Society6 on April 27, 2016
More
My name is Susie and I am a 20 year old sophomore art student studying graphic design at Pennsylvania College of Art & Design. Always showing an interest in the visual arts, I began to create at a very young age. I've been featured in various art shows throughout grade school and have tried various mediums such as acrylic and oil paint, watercolor, pen and ink, charcoal, digital media, etc. Art has always brought me joy and I continue to grow as an artist every day.
If you would like to see more, feel free to follow me on Instagram: https://www.instagram.com/artbysooz/
Susie Lee joined Society6 on April 27, 2016.