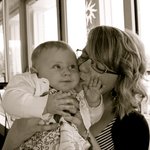 Sophie Green
I've grown up in Tennessee, but I hope my camera will take me further, I plan to be a nurse in the emergency room. I also plan to take trips out of the country or around the country every year to capture what I the beholder thinks is beautiful, life changing, or simply just there. That is what I aspire to do. (:
Read more
Sophie Green's Store
Filter
392e894a-6b94-493a-9dc7-cbe61946bf78

Popular

77235a44-d491-4bef-b7be-82ced817a787

All
You are currently on society6.com.