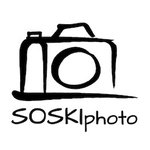 SOSKIphoto
Stan is a freelance photojournalist based in the San Francisco Bay Area, California. Stan is a young and inspired photographer ready to take on the world, one shutter click at a time. Paying special attention to details, Stan strives to make compelling images and tell stories packed with candor and emotion. Through knowledge and experience, Stan offers solution-based photography services to best meet the needs of editorial publications, individuals, and corporate companies. Stan is continuously looking to create public awareness and resolve humanitarian issues with his photographs during personal and editorial assignments. Stan's Client list includes: Access Bay Area Magazine, AGP Photography, Apple Computer Inc., Bay Area News Group, Bicycle Retailer, Bleacher Report, Cisco Systems, ClearView Door, Dance Theatre International, IPG, M Production Company, San Jose State University's Athletic Department, San Jose State University's College of Applied Sciences and Arts, San Jose Youth Ballet, SAP, Squiber, Terrell Lloyd Photography, The Associated Press, The Berryessa Sun, The Dallas Morning News, The Dance Company of Los Gatos, The Dawson-Wallace Dance Project, The Metro News, The Milpitas Post, The Spartan Daily, Washington Square Magazine, Yahoo! SOSKIphoto joined Society6 on June 21, 2013
More
Stan is a freelance photojournalist based in the San Francisco Bay Area, California.
Stan is a young and inspired photographer ready to take on the world, one shutter click at a time. Paying special attention to details, Stan strives to make compelling images and tell stories packed with candor and emotion.
Through knowledge and experience, Stan offers solution-based photography services to best meet the needs of editorial publications, individuals, and corporate companies.
Stan is continuously looking to create public awareness and resolve humanitarian issues with his photographs during personal and editorial assignments.
Stan's Client list includes:
Access Bay Area Magazine, AGP Photography, Apple Computer Inc., Bay Area News Group, Bicycle Retailer, Bleacher Report, Cisco Systems, ClearView Door, Dance Theatre International, IPG, M Production Company, San Jose State University's Athletic Department, San Jose State University's College of Applied Sciences and Arts, San Jose Youth Ballet, SAP, Squiber, Terrell Lloyd Photography, The Associated Press, The Berryessa Sun, The Dallas Morning News, The Dance Company of Los Gatos, The Dawson-Wallace Dance Project, The Metro News, The Milpitas Post, The Spartan Daily, Washington Square Magazine, Yahoo!
SOSKIphoto joined Society6 on June 21, 2013.