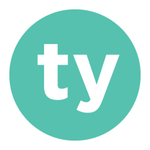 Sound of Design
Do you know who Shaak Ti is? Do you know the correct order to beat the bosses in Mega Man for the NES? Do you know the button combo for Ryu's Hadouken? Then this is the place for you! If you care, my name is Ty. I'm a designer, foodie & geek. I can also be found at: http://www.flickr.com/photos/soundofdesign/collections/ Sound of Design joined Society6 on February 8, 2012
More
Do you know who Shaak Ti is? Do you know the correct order to beat the bosses in Mega Man for the NES? Do you know the button combo for Ryu's Hadouken? Then this is the place for you!
If you care, my name is Ty. I'm a designer, foodie & geek. I can also be found at: http://www.flickr.com/photos/soundofdesign/collections/
Sound of Design joined Society6 on February 8, 2012.
Mega Motu Heroic Warriors_Print Canvas by Sound of Design
30 results
Filter