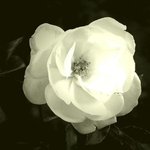 Southern Cross Studio
An unusual road to the present I am a born and raised Australian, who always thought my life would be research and science. I took a leap in 2008 and moved to Texas to study my PhD in Microbiology. These were the most stressful years of my life, between home sickness and graduate school, I ignored my artistic side. One positive note was I met my Marine, who I married in 2013. He is the reason I began practicing my art again, as a stress reliever, but also to release some creative ideas and emotions. Thus my art business, Southern Cross Studio, was born. My tiny art studio occupies most of my dining room, and I'm constantly thinking of ways to utilise space and storage. I also sell on Etsy: www.etsy.com/shop/SouthernCrossStudio. Enjoy Southern Cross Studio joined Society6 on April 4, 2014
More
An unusual road to the present
I am a born and raised Australian, who always thought my life would be research and science. I took a leap in 2008 and moved to Texas to study my PhD in Microbiology. These were the most stressful years of my life, between home sickness and graduate school, I ignored my artistic side. One positive note was I met my Marine, who I married in 2013. He is the reason I began practicing my art again, as a stress reliever, but also to release some creative ideas and emotions.
Thus my art business, Southern Cross Studio, was born. My tiny art studio occupies most of my dining room, and I'm constantly thinking of ways to utilise space and storage.
I also sell on Etsy: www.etsy.com/shop/SouthernCrossStudio.
Enjoy
Southern Cross Studio joined Society6 on April 4, 2014.
Southern Cross Studio's Store
28 results
Filter